Cosigo Resources – Potential World Scale Gold Discovery
Let's face it. Gold is hot right now and we think we have found the next potential 10+ bagger. Cosigo Resources (TSXV:CSG.H) is a junior explorer, coming back to life at just the right time.
Cosigo's primary asset is the Machado property within the Taraira Gold Belt located in the southeastern region of Colombia. The belt contains a 20-kilometer-long gold-bearing reef, which would require extensive drilling to fully explore its potential.
The discovery of a potentially significant gold deposit may be the beginning of a multi-year drilling program, attracting geologists, traders, and financiers to participate in this opportunity during a bullish period for the gold sector on a global scale.
At a current trading price of $0.05, investing in this opportunity would be like getting in at the ground floor. There is a possibility of at least a 10x return on investment in the next few years, and the potential for even higher returns.
To provide some context, the Ministry of Mines of the Colombian government estimates that the entire area of the Taraira Gold Belt may contain 16.4 million ounces of gold. Given that gold is currently trading at around $2000 per ounce, this discovery has the potential to be one of the largest gold discoveries in South America.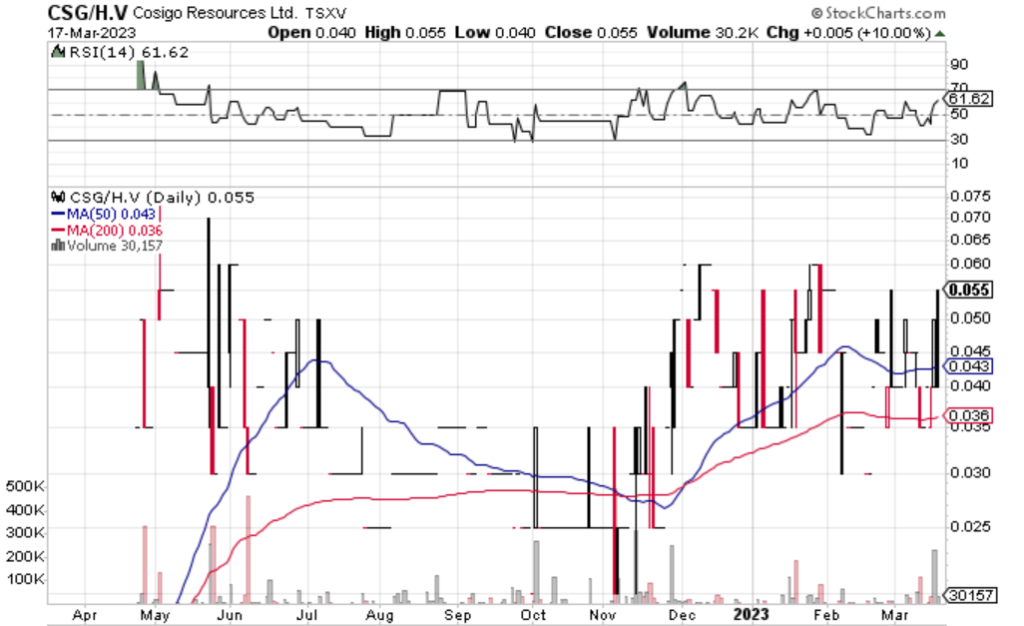 Cosigo Resources is scheduled to begin its 2023 drilling program in the coming months, and there is considerable anticipation regarding the potential outcomes. The company will be drilling into some of its top targets, as identified by a recent MMI sampling program, which has added to the excitement surrounding this project.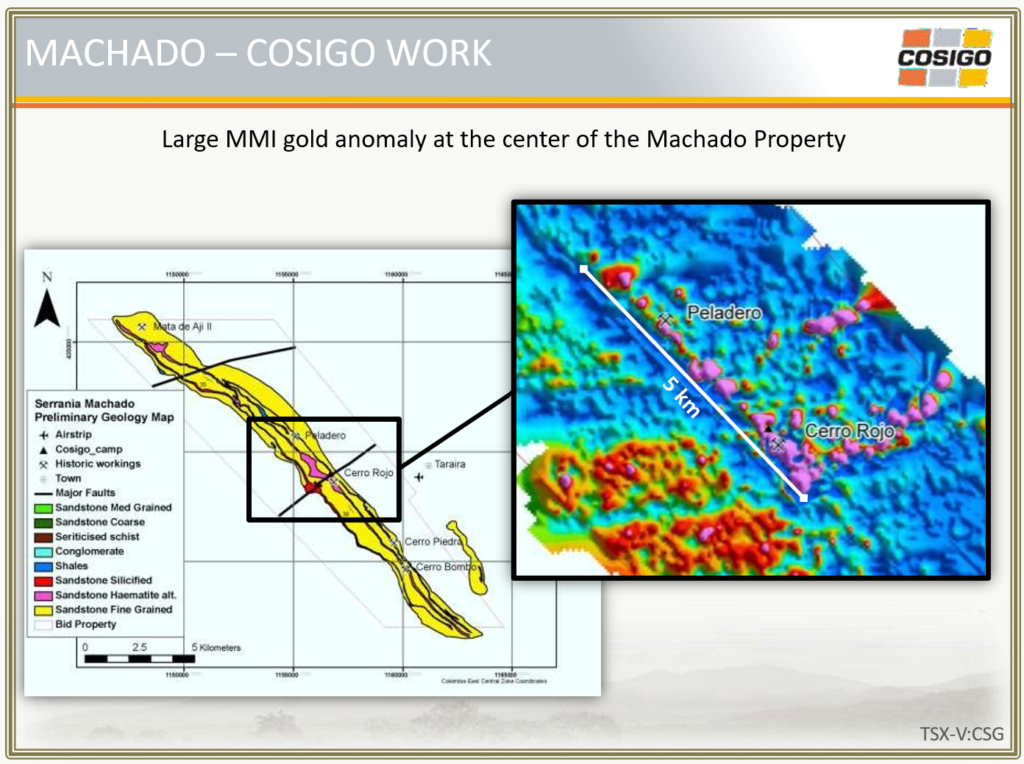 Large MMI sampling program conducted by Cosigo with over 6000 samples collected and analyzed
Highlight was a 5km long strong continuous gold anomaly between Cerro Rojo and Peladero
Grab samples returned grades from trace to over 2,000 g/t Au